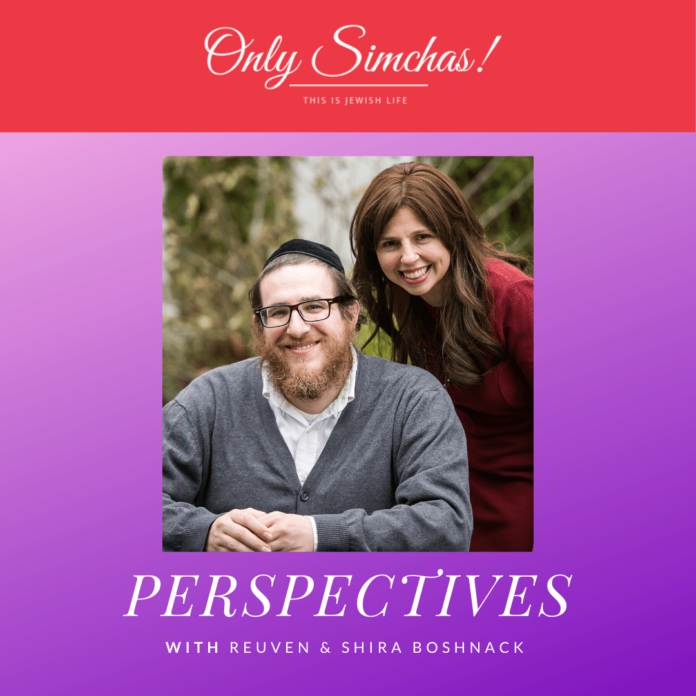 Dear Rabbi and Shira,
I hope you and your family are well. It's been 5 weeks since we've been sheltering in place. I'm wondering if I should start "dating" online as there seems to be no end in sight. Shadchanim have been calling me and encouraging me to try dating through facetime, zoom, or skype. This is not how I envisioned dating and so I'm unsure if I should give it a shot. With life being so up in the air right now, I'm not even sure if it's good idea to date all together. I don't know want to put my life on hold, but at the same time, I don't feel like you can truly develop an authentic relationship this way.
Locked Down in Lawrence
—
Dear Locked Down,
We hope you and your family are healthy are doing well too.
While not optimal, it is possible to begin a relationship on a video platform. However, we need to be realistic regarding timeline expectations. When dating initially through a video chat, you must express a head of time to the shadchanim that the timeline will be different.
One cannot merely meet someone five weeks in a row on WhatsApp and decide to get married. There must be face to face courtship, afterwards before any decision can be made to Once this is clear, there are many different activities you can participate in together, while on a virtual date. You can drink a cup of coffee together, write lyrics to a song about social distancing together, try making and eating a dish together, or go visit someplace on google earth together. Many museums and parks are creating virtual tours due to our current predicament. (Ideas courtesy of saw you at Sinai)
As with everything about our our current situation, we need to exercise patience, especially in the dating field. While the urge to see each other in rapid succession can be tempting, it is more appropriate to slow down and space out your virtual dates.
If you are not yet in the "head-space" to date now, that's a fine reaction as well. So much has changed in this last month. Learning about COVID, and finding out how to stay safe, and being "locked in" for months can be depressing. Losing loved ones or dealing with a sick family member or friend can be very overwhelming. Hearing daily updates on the news and social media can be very frightening. Many families currently are facing economic uncertainty. You, yourself may have lost your job. There is an increased sense of anxiety that is pervasive in all homes worldwide. When you take all if this into consideration, it is obvious why one may want to hold off dating for the time being. It may take more time for you to be ready to date or you may choose not to date at this time altogether. Both responses are okay. Please have patience with yourself. There will be ups and down, but you will find yourself again. If you need help getting through, don't hesitate to reach out to a professional.
Wishing you all the best,
Rabbi and Shira Boshnack
—
Reuven Boshnack LMHC and Shira Boshnack, M.Ed. are OU-JLIC Torah Educators at Brooklyn College, where they support hundreds of young people on campus through Torah learning, programming and halachic and personal guidance. The Boshnacks started the now popular JLIConnections, an online dating platform for OU-JLIC students and alumni. The views and opinions expressed in this column are those of the authors and do not necessarily reflect the official policy or positions of OU-JLIC or the OU.
They can be reached at [email protected]
Rabbi Boshnack's New Sefer Pathways To the Heart can be purchased at http://kodeshpress.com/bookauthor/boshnack-rabbi-reuven
—
To send a letter, article or opinion to the editor, please email [email protected]