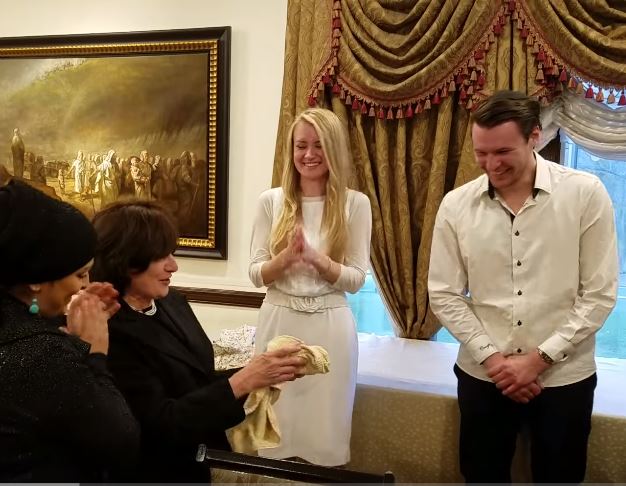 Marina grew up in Ukraine playing organ for her church. Little did she know, she was Jewish.
When she had her first shabbat meal by the well-known Klatzko family, she was exposed to a new world of spirituality and heritage. When she got engaged to Alexander, Marina knew that she wanted to have a Jewish wedding. However, there was no budget for a lavish affair. She asked the Klatzko's if they could get married in their home, and the family known for their hospitality happily agreed.
What followed was an emotional ceremony, where Marina received her Hebrew name, and the two became married. The guest list was short, with only a small crowd of happy guests escorting the two into marriage. Musician Beri Weber is seen in wedding footage [below] happily singing and playing guitar.
This is an emotional reminder that the most beautiful weddings are seldom the most extravagant. They are often, rather, the ceremonies which are the culmination of the most meaningful journeys.
A heartfelt "mazel tov" to Marina & Alexander.