Some folks love Bingo, and some hate it.
Those who love it enjoy paying super low prices on their groceries, while those who hate it appear to be many local store-owners who have been severely impacted.
The massive 70,000 square foot store, located at 60th Street and 13th Avenue since November 2016, is huge and spacious, and targets the price conscious and the bulk buyers, especially the many large families in the area and beyond.
But soon after opening, Bingo began expanding into fields other then groceries. They sold Lulavim and Esrogim, they had a live Chicken center for Kapparos, they sold menorah accessories for Chanukah, and now – they are selling SHTREILMELS!
Not only have they branched into all these new fields, but when doing them, they have undercut any business that had been selling those items, effectively transforming the industries.
It appears that the Shtreimel operation is no different – as the price for a Shtreimel is $499. A cheap ("Raigen Shtreimel / Rain Shtreimel) costs around $1400, and a decent Shtreimel can cost anywhere from $2,500 to a whopping $5,500.
YWN spoke with the store manager, who identified himself as "Menachem Leibowitz", about the latest developments and some other rumors swirling around about Bingo.
YWN: Why did Bingo go into other fields such as kapparos and now Shtreimels?
BINGO: Every field is our field.
YWN: How is the quality of the Bingo Streimels?
BINGO: High quality.
YWN: Where were they manufactured?
BINGO: In the United States.
YWN: So how can you sell them so cheap if it's high quality?
BINGO: That is the secret of Bingo.
YWN: What's next for Bingo? Plans to sell hats? Suits and ties? Fixing cars?
BINGO: That is the surprise of Bingo.
YWN: There have been rumors for months that Bingo was planning on opening stores in Lakewood and Monsey as well. Any truth to that rumor?
BINGO: Lakewood yes. Monsey no. We don't have an opening date yet for Lakewood, but it will happen very soon.
Aryeh Baum and Avraham Moshe Margulies, owners of the successful "Osher Ad" chain in Israel, are the owners of Bingo. The popular Israeli supermarket chain is hoping to replicate its successful business model in America.
A video attached below shows dozens of people in the store on Monday trying on Shtreimels and customers walking out holding boxes with the ones they purchased.
Immediately after word spread on social media that the store began selling Shtreimels, funny jokes and memes began circulating. Some of them are posted below.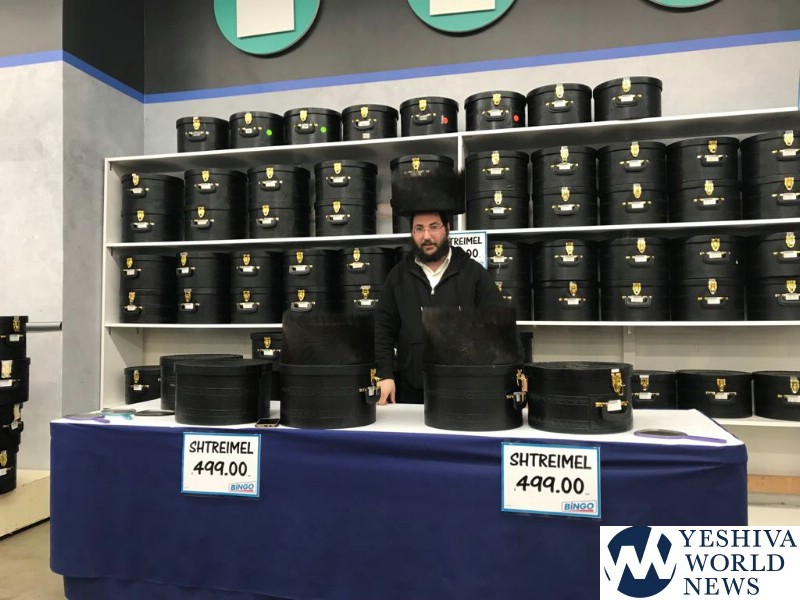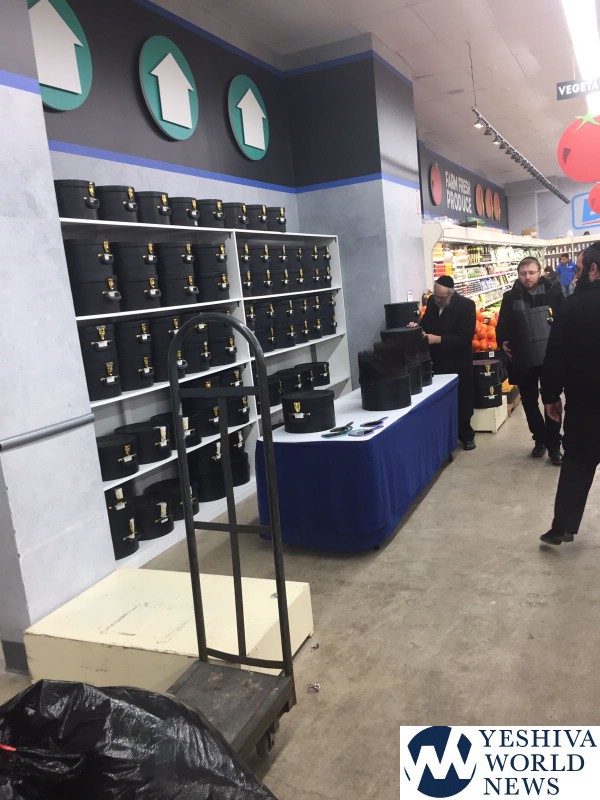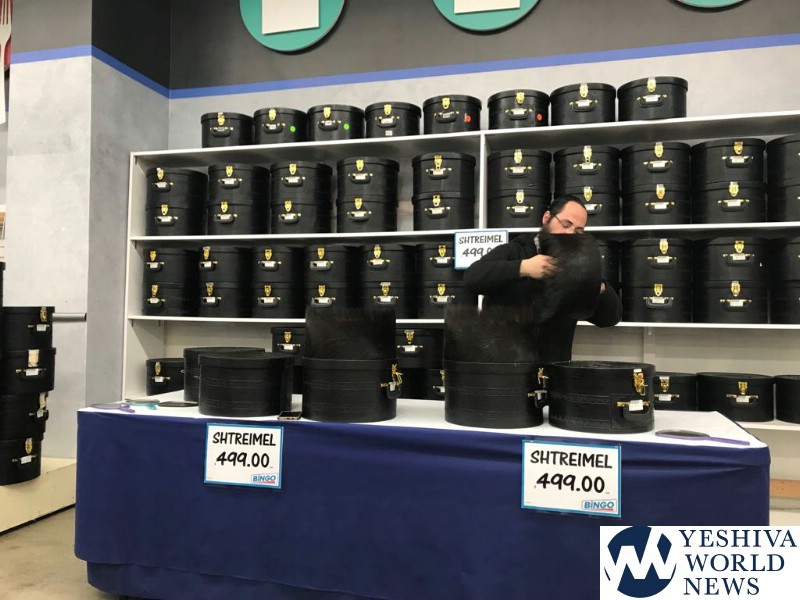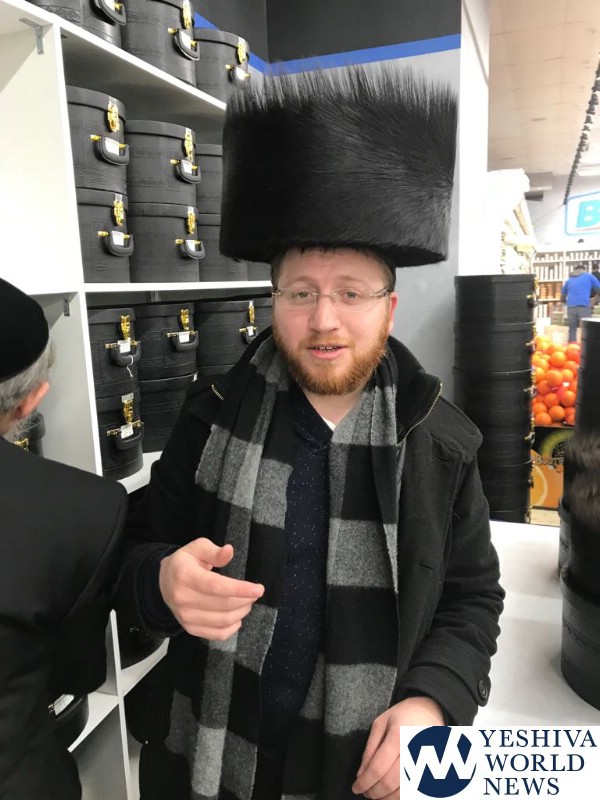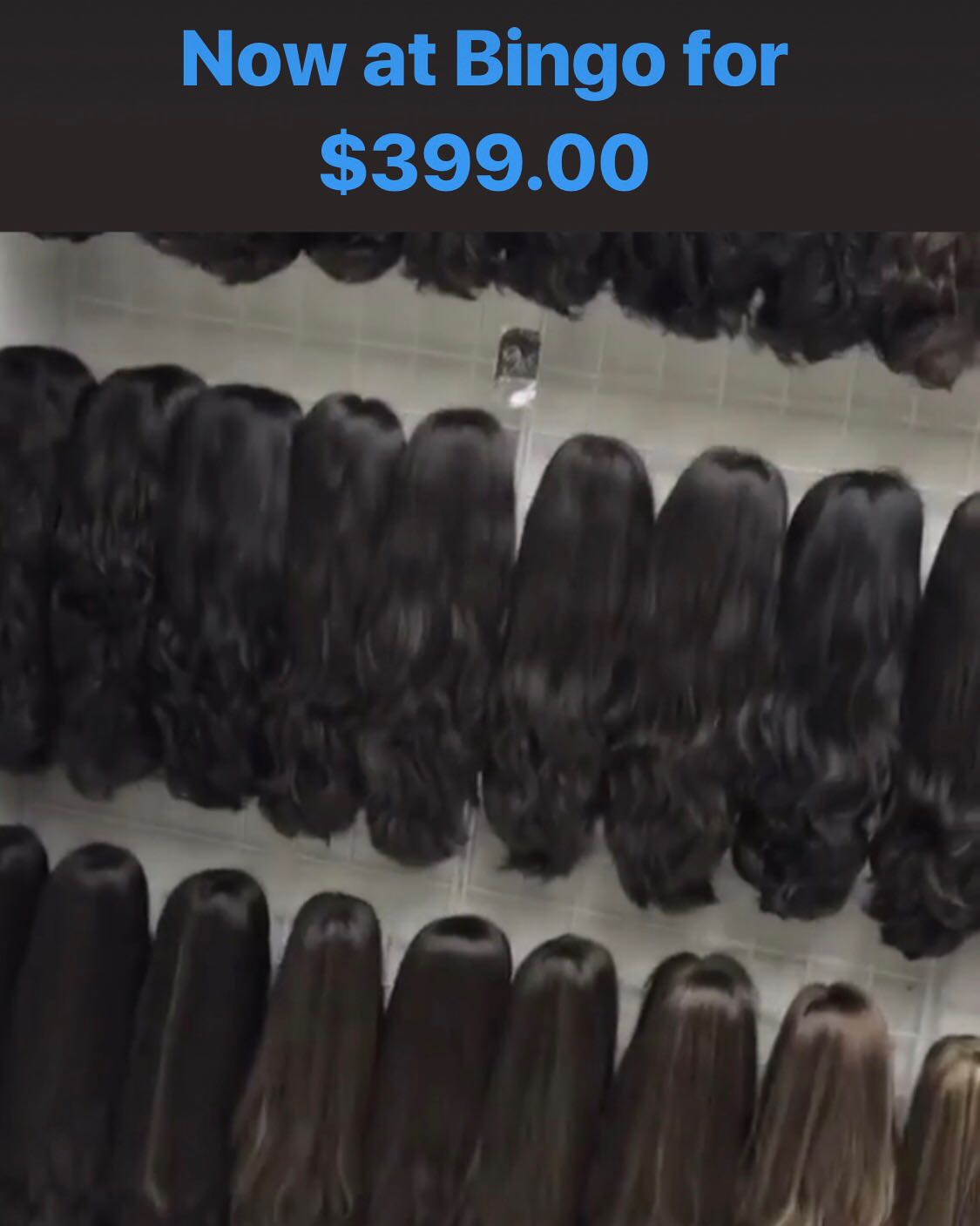 (Yossi Taub – YWN)